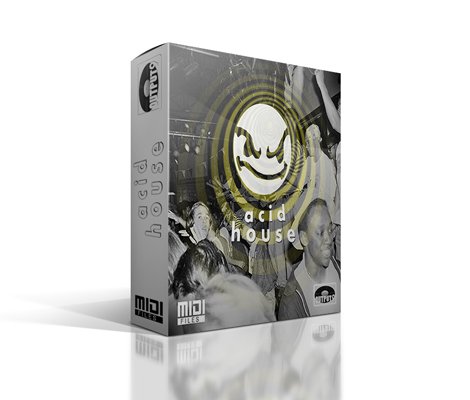 Categories: Midi Files
Price: £19.95
Output9 Acid House MIDI Files is an awe inspiring production pack for electronic music producers looking to add Acid House elements to their productions.
Acid House MIDI Files features 20 MIDI patterns that can be used in any sequencer that supports general midi. This production pack can cross into Deep House, Techno, Tech House, etc.
Acid Heaven
Acid Thunder
Acid Trax
Africa
Children Of The Night
Dream Girl
Give It To Me
I'll Make You Dance
Kool & Dry
Lack Of Love
Let Yourself Go
Nervous Acid
Peace
Personal Problems
Slam
So Fine
This Aint Chicago
We Call It Acid
Where's Your Child?
You Make Me Feel (Get Stupid)
These patterns sound amazing played with a dedicated acid synth like a x0xb0x or TB303 but can be used with any synth.
---
Related Products